Trainers weren't told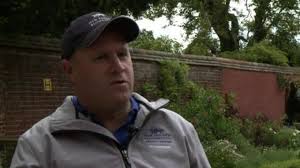 Trainers Peter Moody, Danny O'Brien and Mark Kavanagh may have fallen victim to the lack of official warnings about how legal vitamin ­sup­plements can affect cobalt ­levels in horses.
Racing Victoria introduced a 200 micrograms of cobalt per litre of urine threshold in April last year.
But it is understood that it was not until the Australian Racing Board announced the adoption nationally of the new rule on January 1 that trainers were officially warned of the potential ramifications of continuing normal practices — several weeks after their horses tested positive.
A statement on December 17 by the ARB said: "The threshold has been set at a level to allow for normal levels of cobalt supplementation through routine nutritional sources.
"However, trainers are ­advised that the administration, particularly by injection and, on multiple occasions, of certain registered vitamin supplements close to racing, may result in a level of cobalt in a subsequent sample that ­exceeds this threshold.
"Trainers are therefore advised to avoid the use of these supplements close to racing."
A lawyer told the Herald Sun on Monday the delayed warning fuels speculation the trainers were unaware at the time the horses tested positive, that legal supplements could spike cobalt levels.
Chief steward Terry Bailey wrote about the introduction of the cobalt threshold in Inside Racing magazine's May issue, but no warnings were given about the potential influence of legal supplements.
The article said a horse would be disqualified from a race if excessive cobalt levels were detected and that the trainer may be charged.
Trainer Danny O'Brien has insisted that neither he, nor Moody or Kavanagh, was involved in administering cobalt and that all medicines were provided by their vets.
Story by Rod Nicholson, to view full Herald Sun story click here