O'BRIEN CANS UK DERBY DREAM TO TARGET MELBOURNE CUP WITH RUSSIAN CAMELOT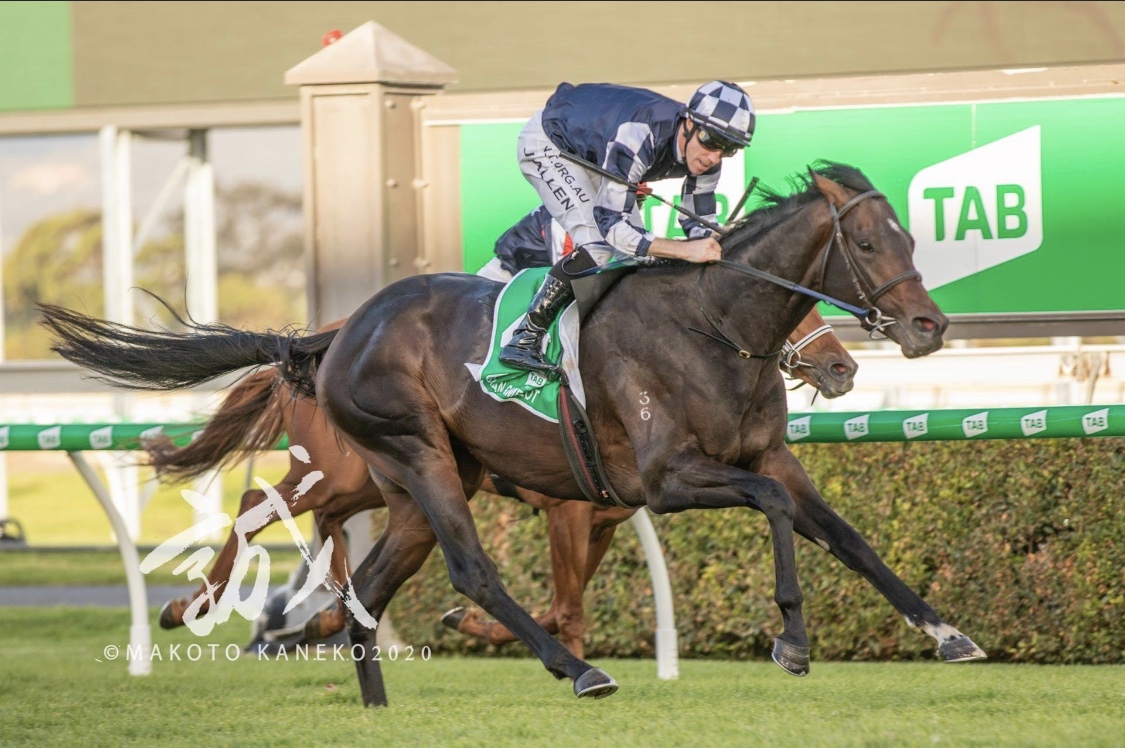 Danny O'Brien has shelved his Epsom Derby dreams with Russian Camelot, opting instead for a shot at the Melbourne Cup following Saturday's groundbreaking South Australian Derby win.
Russian Camelot was booked on a flight to England next week with the Epsom classic as the target on the first weekend of June.However, with no date set for a post-coronavirus return to English racing, the Northern Hemisphere-bred colt has his eyes a little less farther afield.
"We knew how good he was and everyone else saw that in the Derby," O'Brien said. "The [betting] market certainly knew he was the right horse on Saturday.
"We had him booked on a flight in 10 days' time before the world changed with coronavirus, it was a bit of a dream if he could win in Adelaide to take him home. It would have been good to try and win two Derbies with him and try and get one back for Australia."He would have gone straight into the Epsom Derby, like horses that come out here for the [Melbourne] Cup. He would have been fit and ready to go."
As the first Northern three-year-old to win a Derby in Australia, there's still hope Russian Camelot could head 'home' in pursuit of another slice of history.
"We don't know when [the Derby] is going to be on over there at the moment, and it's getting a bit late for us to get back for our spring," O'Brien said.
"The timing was right from the South Australian Derby. It was a dream for me, going to Royal Ascot. Once we get a date we will still look at the Derby, but the Melbourne Cup is an obvious race for him now."
If Russian Camelot was to run in the English Derby he would have been up for a late entry of around $155,000, which would have come from the South Australian Derby prizemoney.O'Brien's task now is to determine what weight Russian Camelot will get in the Melbourne Cup, with Latrobe, the 2018 Irish Derby winner, a good indicator.
"Latrobe got 52kg in the Cup when he won the Irish Derby, and I would think that an Irish Derby is better than a South Australia Derby," O'Brien said. "I would like to think he would get treated like a three-year-old from over there."
in the South Australian Derby, Russian Camelot sat three wide at the field's rear before making an irresistible charge to victory.
It continued a remarkable season for O'Brien, who has also won the VRC Oaks with Miami Bound, the Adelaide Cup with King Of Leogrance and, of course, the Melbourne Cup with Vow And Declare.
He has made an art form out of short preparations for stayers into their goal races, with King Of Leogrance and Vow And Declare winning over two miles at their third run in. It's the formula O'Brien utilised with Russian Camelot.
Vow And Declare is spelling in preparation to defend his Melbourne Cup title, and Russian Camelot will likely only have two more runs before the first Tuesday in November.
O'Brien will look to qualify King Of Leogrance in the Andrew Ramsden Stakes at Flemington on Saturday.
"He is going well and to get the spot in the Cup locked away if why he is going to run in the Ramsden," O'Brien said. "You can then plan a preparation. Damien Oliver was very happy with him after he had a jumpout at Flemington last week."
By Chris Roots The Age